Week 5:   ReMixing and ReConceptualizing…
This week, I felt I had a lot to process.   
I went back and revisited the initial concepts  presented at the beginning of this course… 
The origin of "design" and "the designer" as a profession, and  the Four Orders of Design. 
The study of "The Artificial",  and the different fields of design.
The importance of observing and recording Inputs, Outputs, and Inspirations for design concepts, and the techniques and systems to generate those seedling ideas. 
The use of a variety of research techniques for Exploration and Immersion   encouraging a deeper dive into the users' needs, environment and lifestyle, while examining the possible Affordances of a design leading to  practical approaches to human centered design concepts.
The use of metaphors to help shape and define conceptual models from the user's perceived mental model to finally remix and reframe that design idea/concept.
This weeks assignment was to identify  a product, service, environment, or platform that I felt strongly about, and come up with a totally different and new incarnation of what I've chosen using a new metaphor as a guide.
For some reason I  had a difficult time deciding what I would choose.  Instead of looking for something I liked that I wanted to improve on, all that came to mind were things that frustrated me… like banking, insurance companies, tedious websites, the cable company… then it came to me.
What if choosing your primary care doctor was as stressless as taking a closed questionaire to find out your personality type?  Why is  process of selecting a doctor not treated as creating a lasting relationship with some one you will trust your life to?  Below are screen shots of sites to help 'find your doctor'.  Even the apps out these days are very impersonal and the results, if you live in NYC could be more than several hundred choices.
General Search NY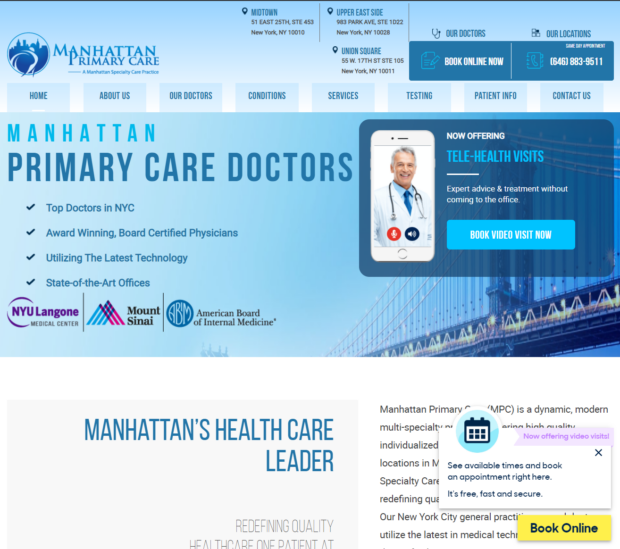 Blue Cross Blue Shield Search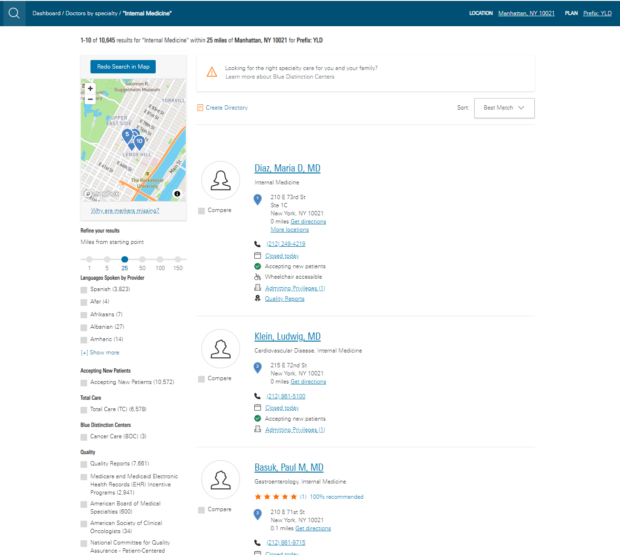 ZocDoc Search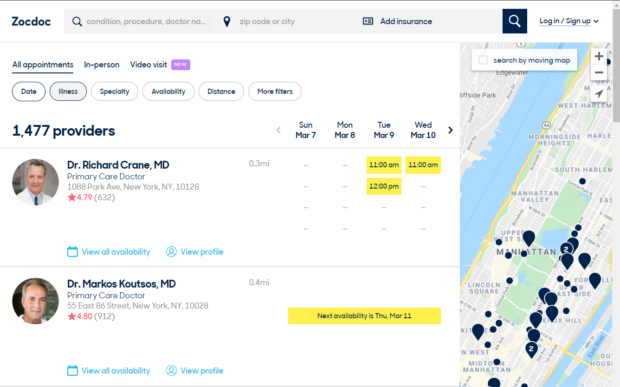 HealthGrade Search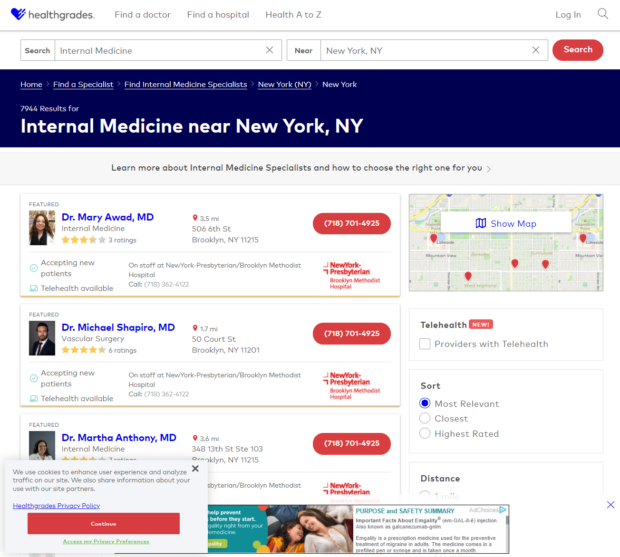 I sent out a feeler to friends and family asking,  "How do you find a doctor?".  The  replies included recommendations from friends, family, insurance company or another doctor, in addition to looking online and reading reviews and healthgrades.  But how do you know if you're going to synch?
It's almost like dating, right?
I used SCAMPER to take the existing 'Find a Doctor' to add features to Find My Doctor.  Going through the questions, I notice that the method started broadly by listing substitutions, then as you answered the questions,  moving step by step down the list, it  narrowed in on the features.
Could  'find a doctor'  be a combination of what already exist, and add to it, an aspect of  Facebook or any social media platform that allows you to ask your friends, other doctors, and neighborhood centric apps like Alignable for recommendations, and in addition, match personality types like a Dating app?  Choosing a Primary Care doctor is a long term commitment. A relationship that in the best and worst of times builds and grows.
"FIND A DOCTOR I CAN RELATE TO"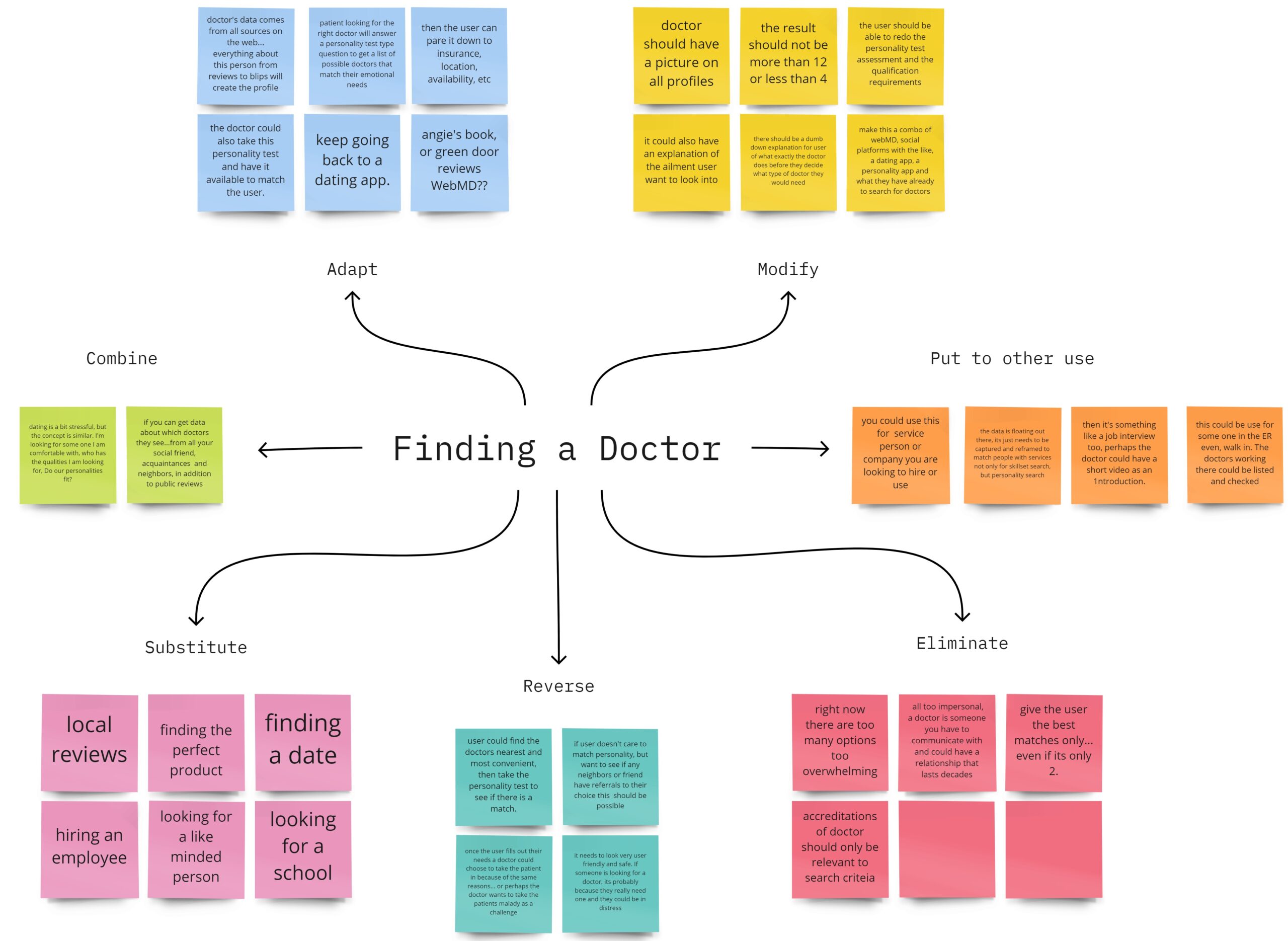 User is looking for a primary care physician. 'Find your doctor' could gather data from your friends, neighbors, existing reviews on the web, and any other pertinant information on the specialist you were searching. It would also have the user  answered 15-20 closed questions to gauge their personality type to match a list of 5-15 doctors .  The list could further narrow down the through a priority filter.
This concept could be use to find any specialist by not only skills, location, reviews, recommendations and availability, but also a temperament that works for the user.  The data on the specialist could be pulled off the web and also be input by the specialist themselves.
For another project, I'd like to also try a Divination method in conjunction with SCAMPER.