Week 6:   Brainstorming and Ideation…
Our assignment this week was to create a photo essay.
Create a protagonist, use a brainstorming method to come up with a short narrative, storyboard it, use photos (6-8) to visually represent the story, and write a narrative to go along with it.   Several ideas came to mind  and I narrowed it down to 2 subjects that interested me, one being a day in the life of my iPhone,  and the other my trip back to Burma/Myanmar in 2015/16, just after the partial democratic elections.  Slept on it, and decided on the later narrative.
I now had a subject, I needed to find somewhat a narrow storyline that led to a discovery.  The obvious protagonist was ME.
Brainstorm Session 1:
 Created Questions of Chance.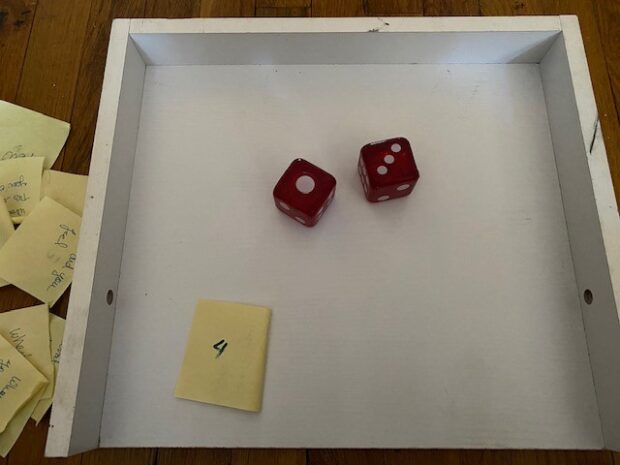 8 Questions – 12 Possibilities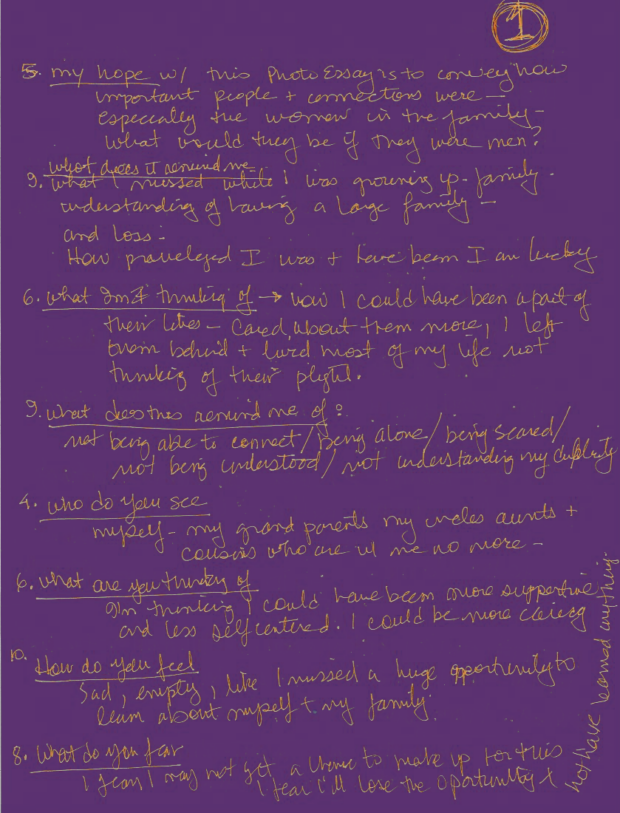 Brainstorm Session 2:
The Runes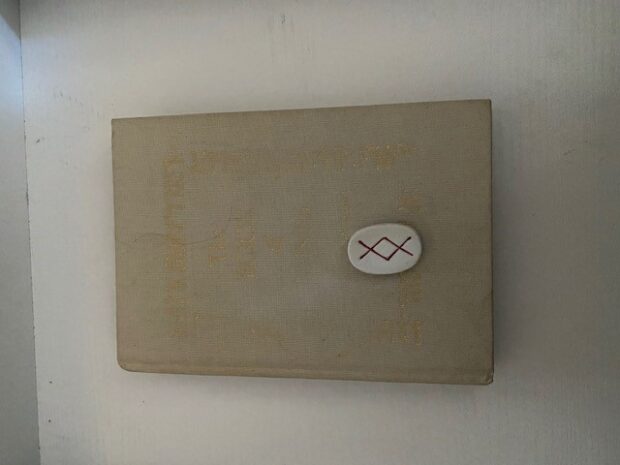 Inguz – Fertility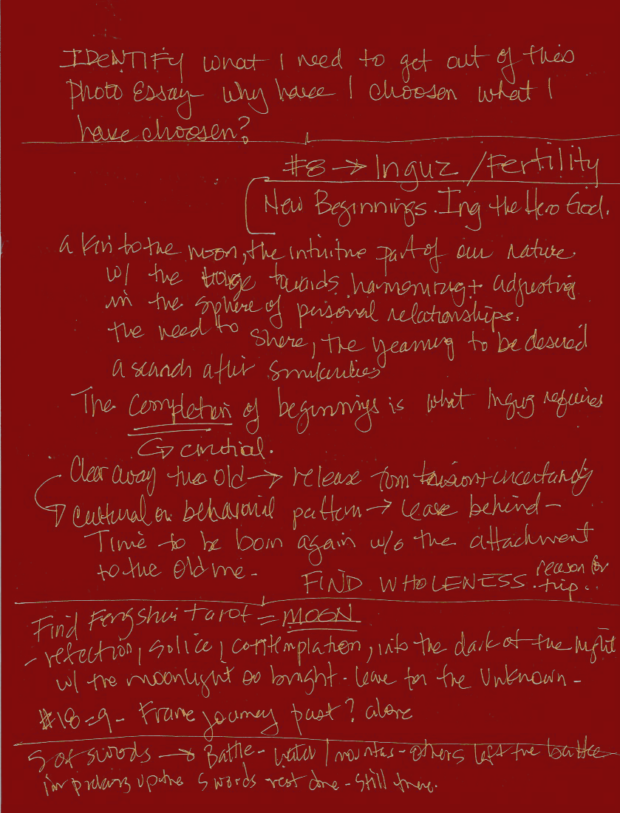 Brainstorm Session 3:
Feng Shui Tarot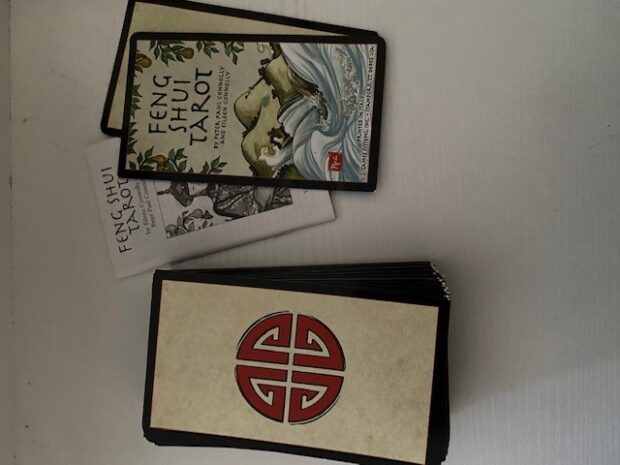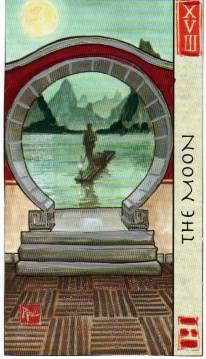 Brainstorm Session 4:
Rider Tarot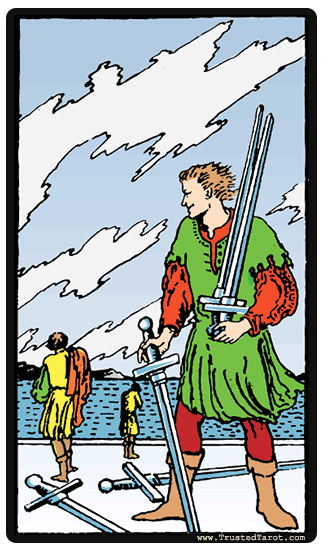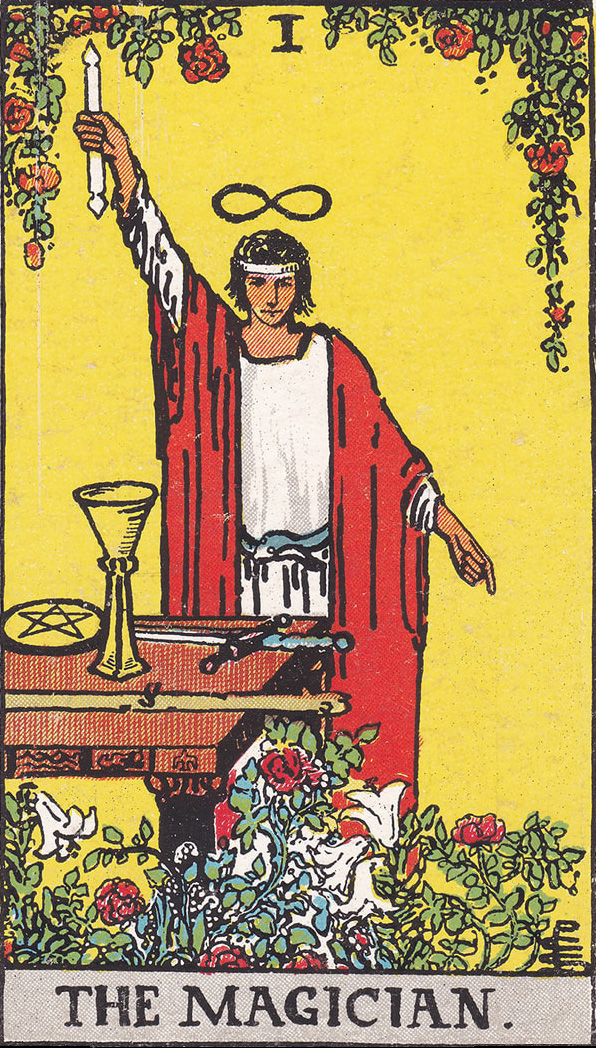 By now, I had an idea what I wanted to focus on and how the narrative might proceed.   I started to collect the photos that I thought I could use… and started drawing the storyboards in 2 sessions.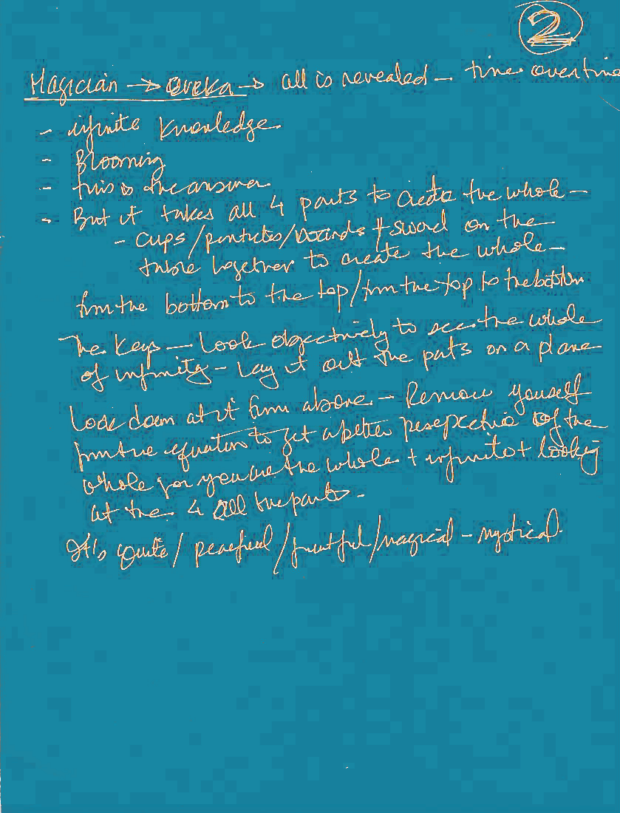 After I created the storyboards,   I started a mind map to help me form a plot that worked with the story… I had a story board, but it was a sequence of thoughts… images.   The mind map helped me differentiate what I wanted to say,  from how I wanted the story to be presented.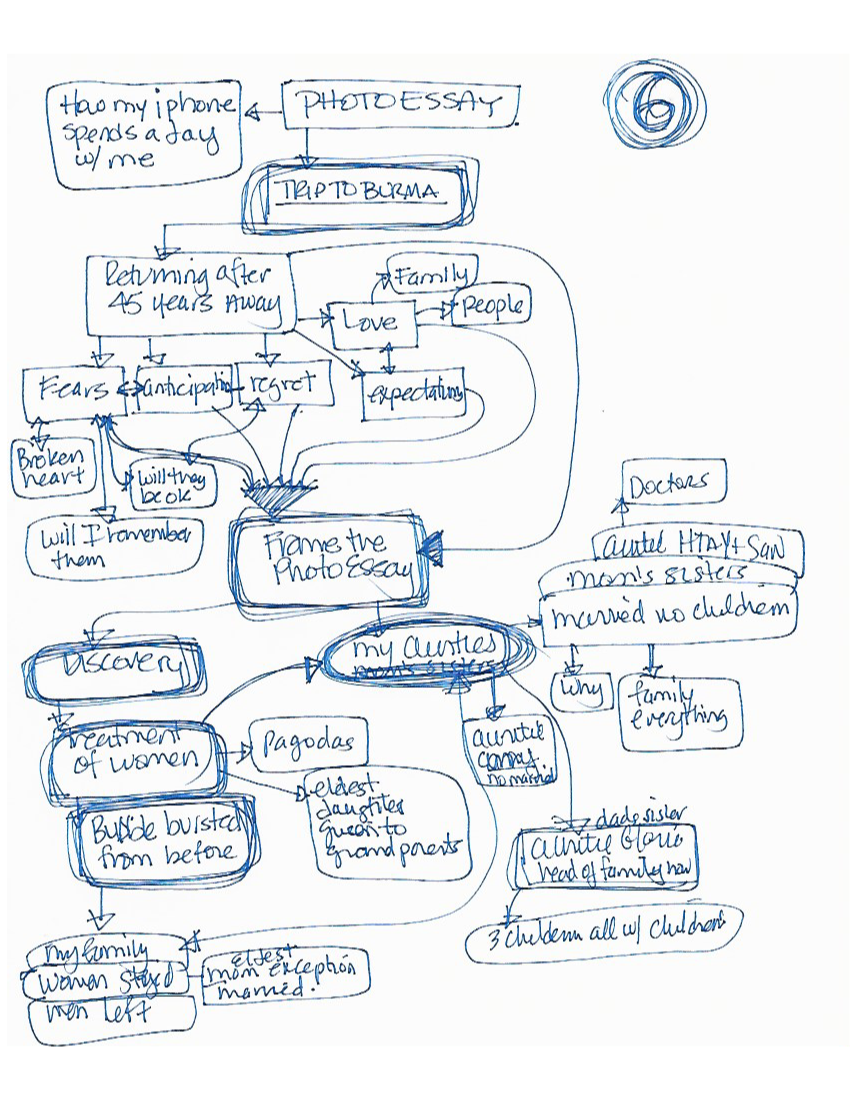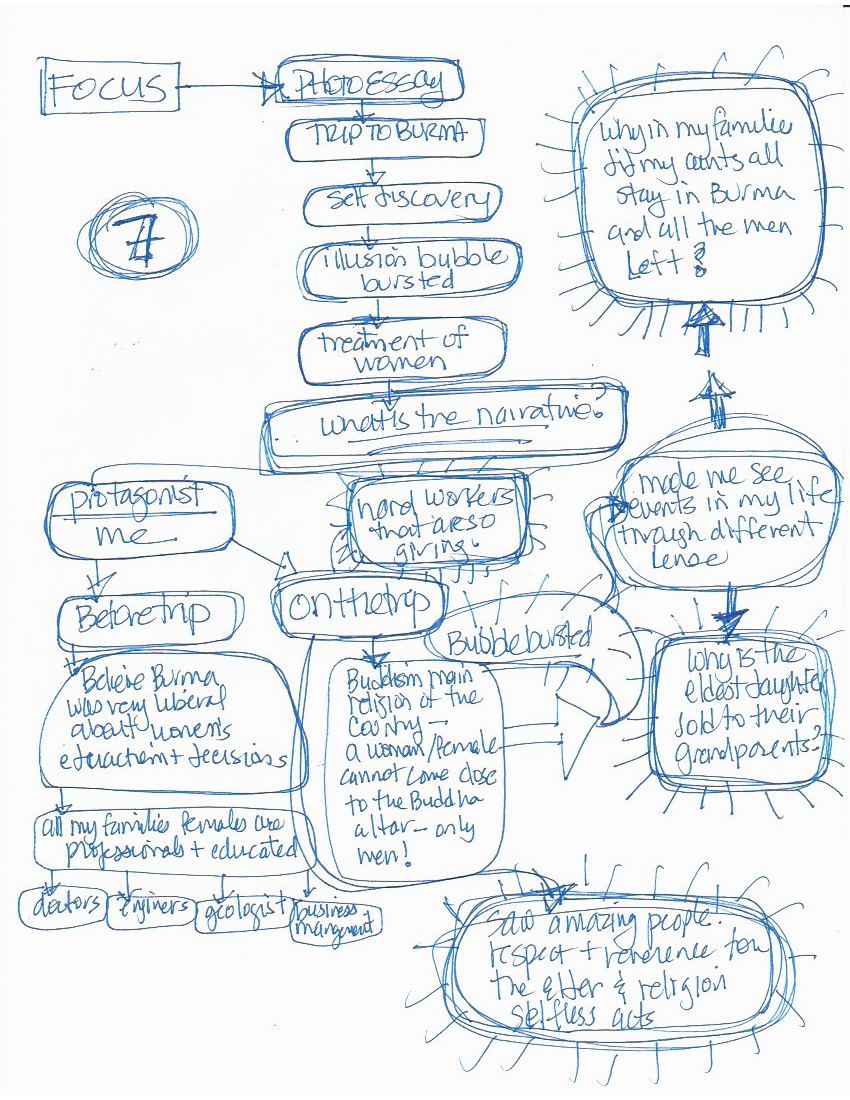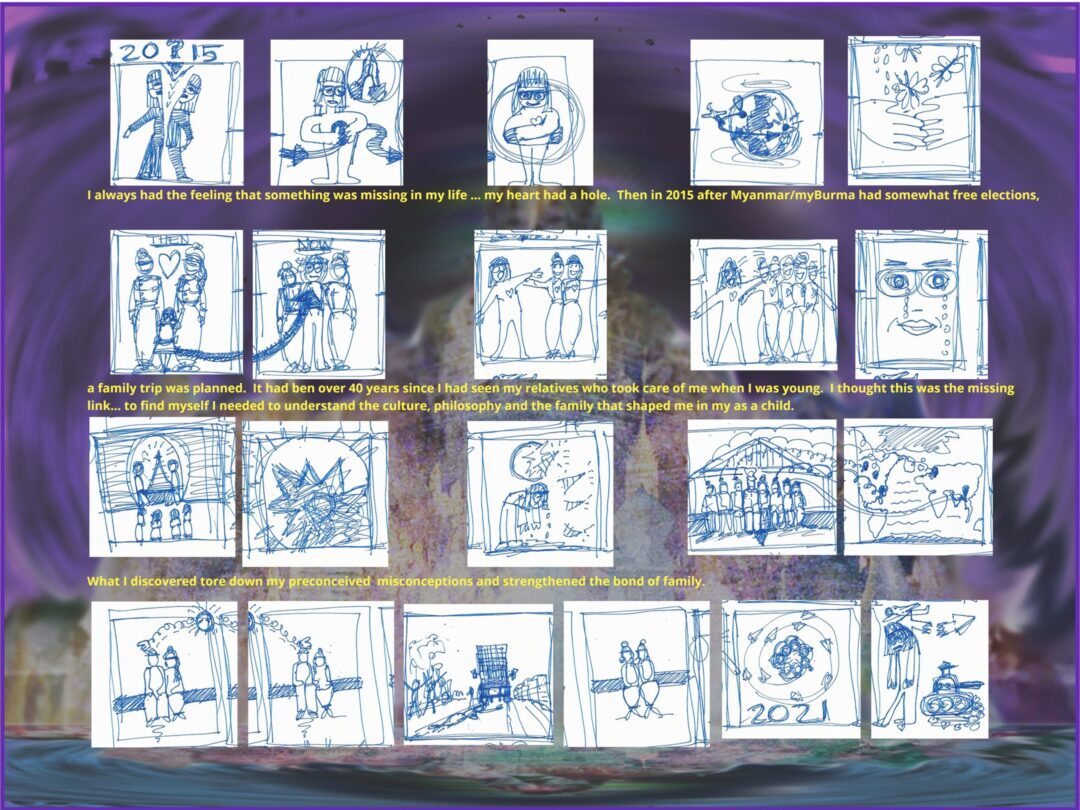 From the flow chart #7, I broke apart the storyboard and reworked the sequence of events.
What did I miss?
In coming to America,  my family left most everything behind… family, friends, traditions, possessions, and a military dictatorship that had paralyzed a country.  Growing up in the states, I heard stories about Burma and we had family that occasionly came to visit, but I  had not been back.  And as I grew older, my sense of loss became overwhelming… the loss of a culture that I was born into, the loss of just having a family gathering.   2015, at the opportunity to return, find my roots and meet my extended family, I was both thrilled and nervous.                                                         Off I go, with a dream and anticipation.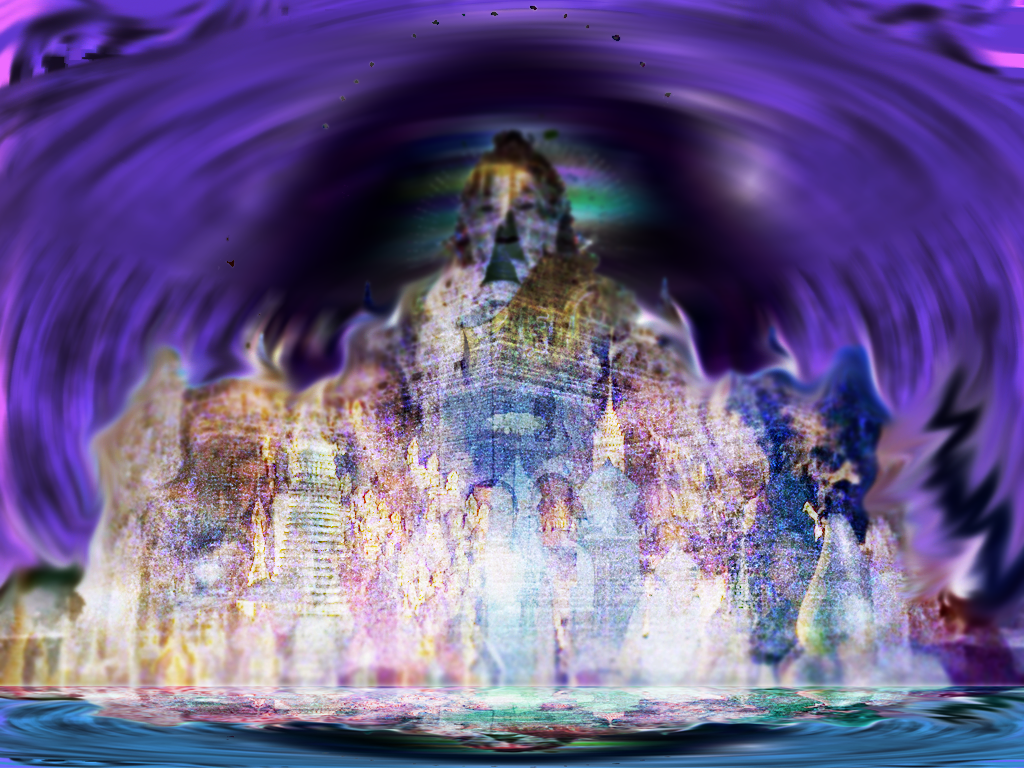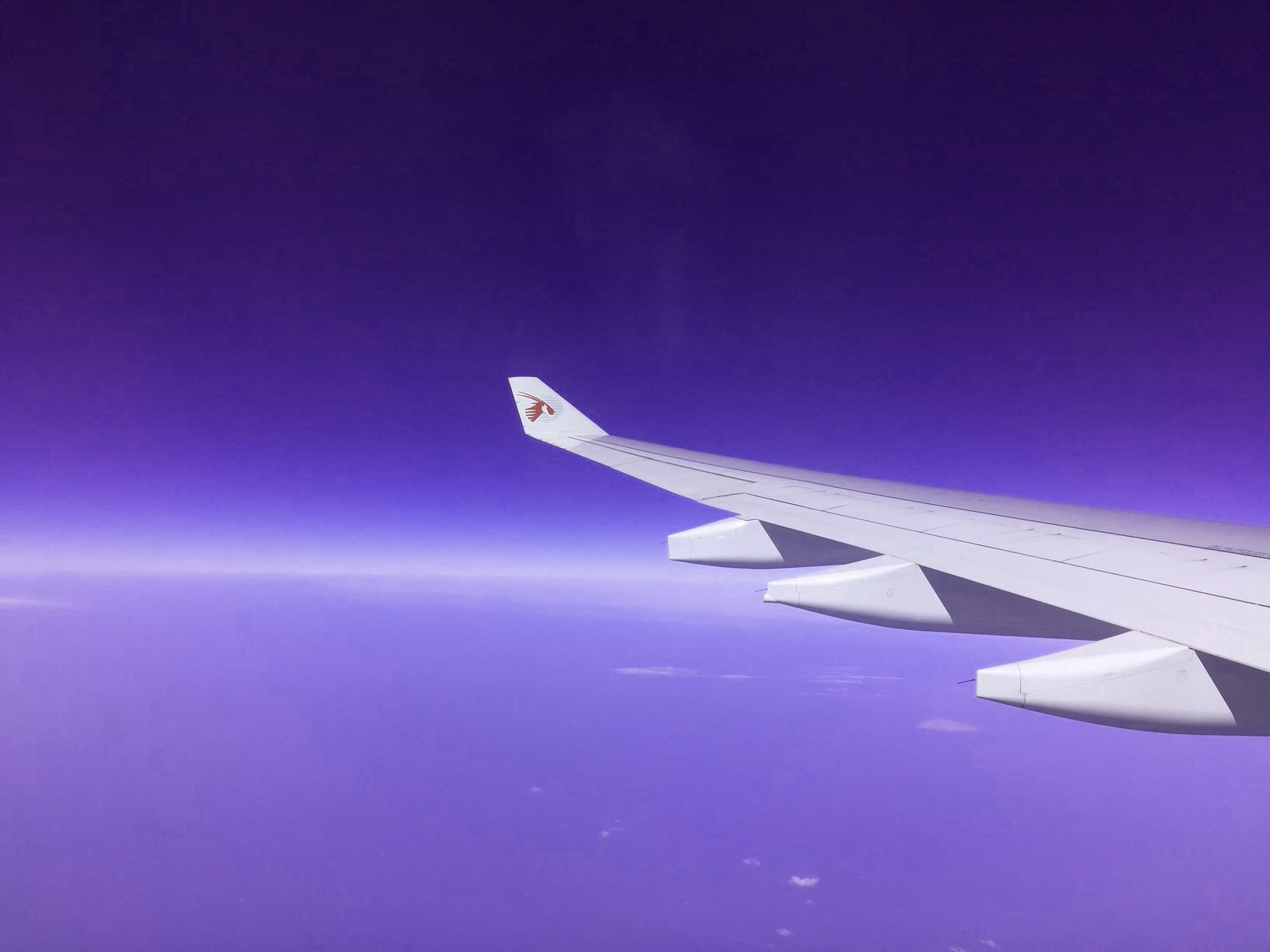 Arriving at Yangon airport around 1am, my dad's sister and her family are there to pick us up.  She looks exactly like she does in her pictures, and I'm meeting my cousins for the first time.  Aunty Glo after my grandmother passed away became the matriarch of my father's family.  She handled the family business as best she could without having direct military ties. They drove us to where we'd be staying throughout our visit, my mom's youngest sister's home.  Aunty San is a neonatal pediatrician and she works with UNICEF.  As we arrived to her home in the early hours of the morning we were greeted by the entire household.  This is when I found out that my mom's other sister Aunty Htay, was living there also, since her near fatal accident.  Before she was hit by a truck that dragged her for about 500 feet, leaving  her partially death and blind, she was a physiologist. Aunty Htay and San took care of me from about the age of 2 to 4 while my parents both physicians, were posted to remote villages by the Burmese military.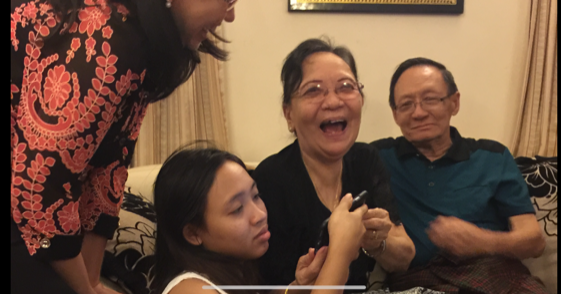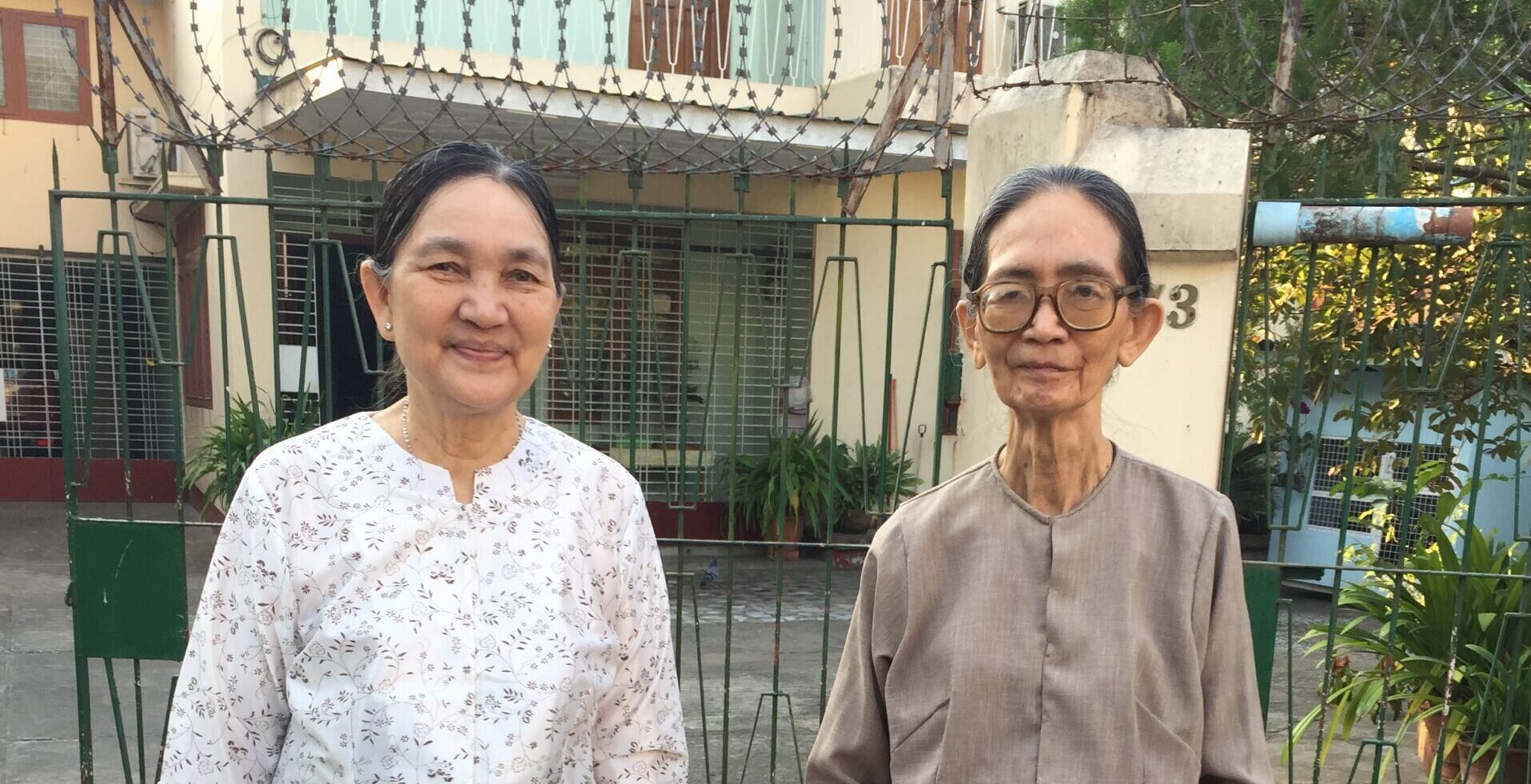 For the next few days a stream of visitors would come by throughout the day to greet us with gifts, food, stories and endless hugs.  This is when I met my Aunty Marie who arrange the 10 day guided tour we were about to leave for from Inlay Lake, Bagan,  Mandalay, to Bago.  Aunty Marie was the Managing Director & CEO of the company that is the official representative of Siemen's Healthcare in Myanmar.  And then there's Aunty Amie, who never married and was a secretary until she was forced to retire.  These were just a few of the independemt women in Burma I grew up hearing about.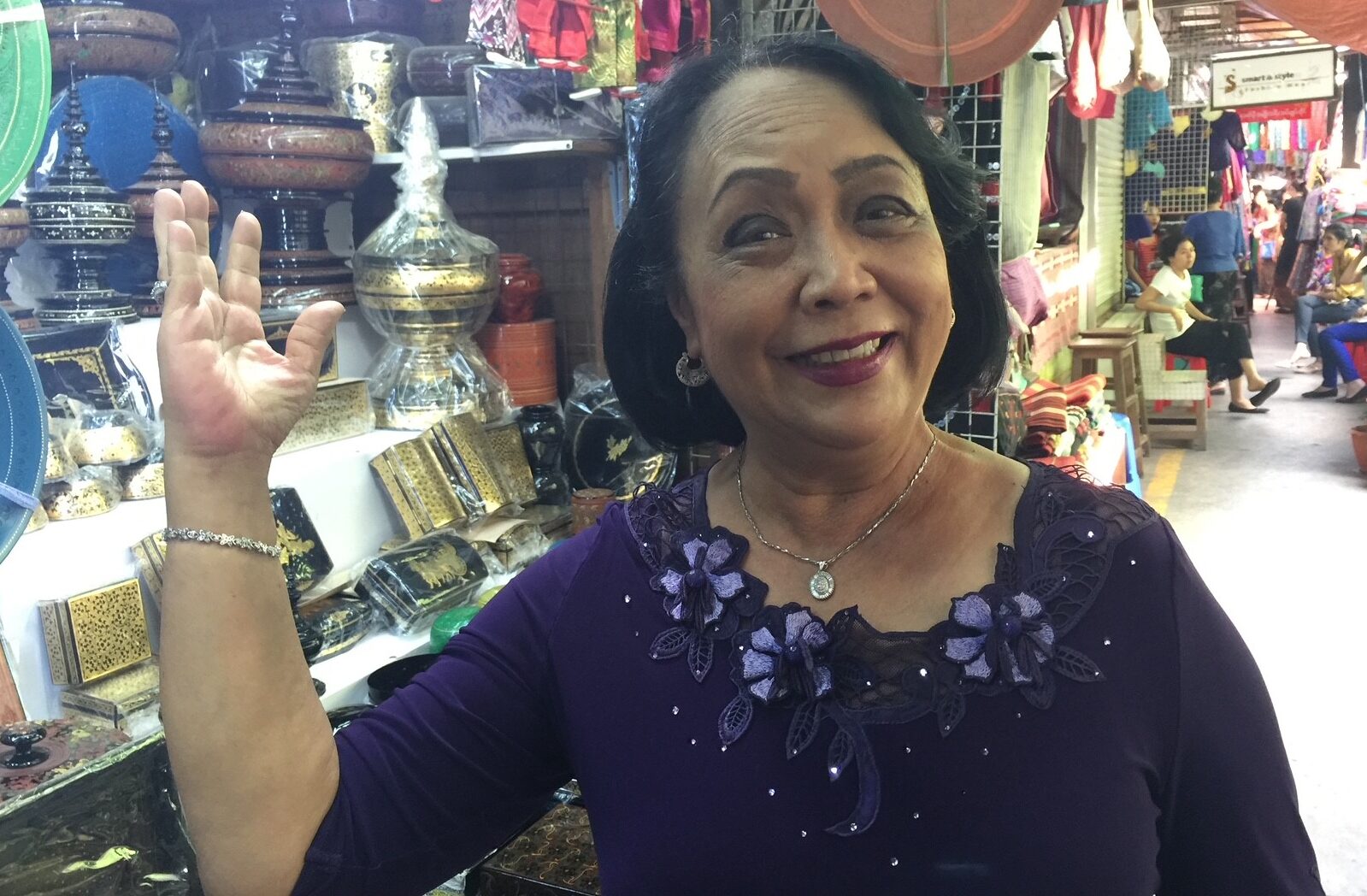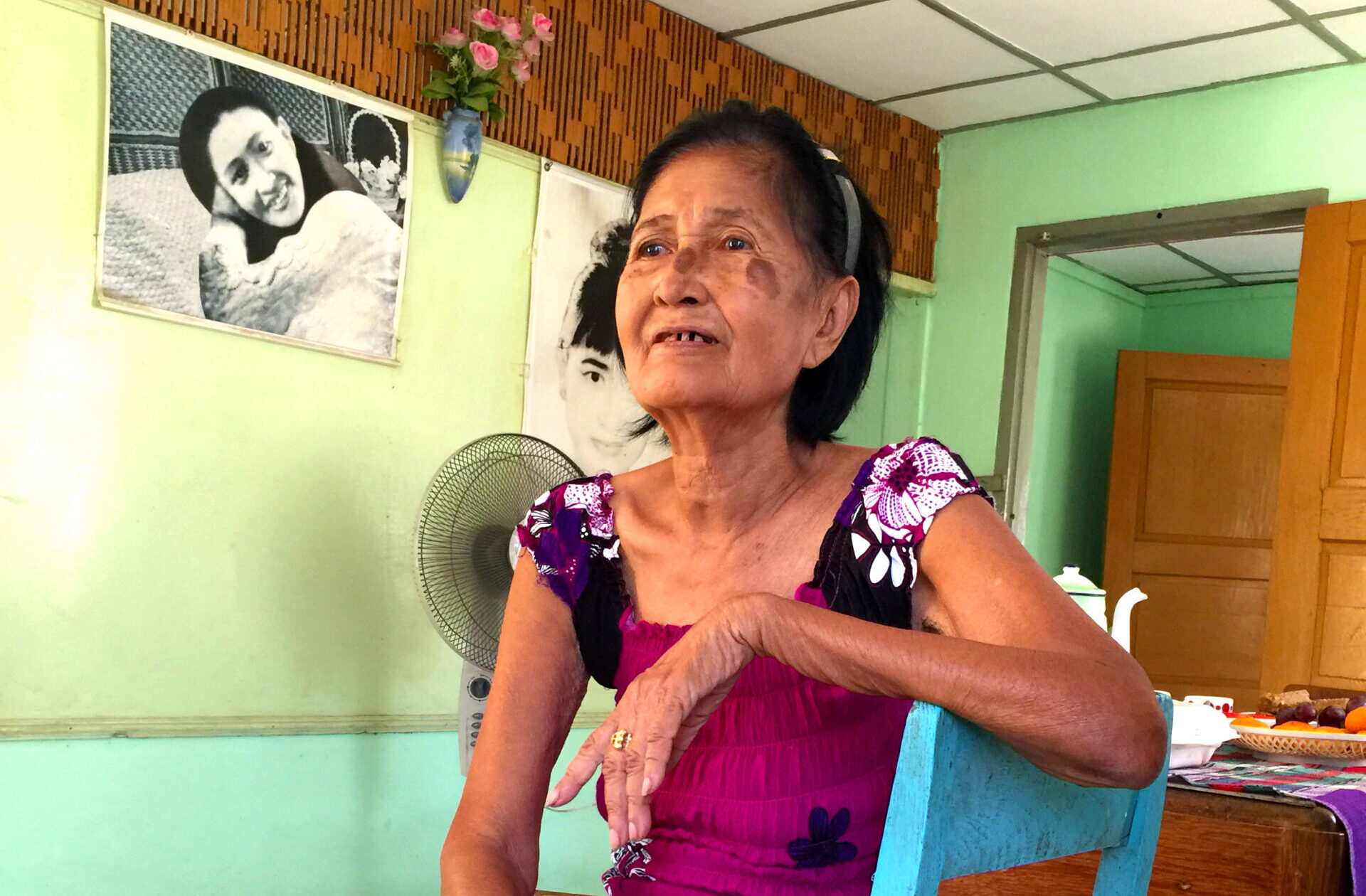 Now we were off to see the Land of a Thousand Pagodas… As we cross the landscape,  spires of gold rose into the sky.  The predominate religion in Myanmar is Buddhism, and as many churches there are on a Harlem block, there Pagodas and Pahtos that sprinkle across central Myanmar.  In this life, merits are earned for the next life through devotional acts.  And in the old kingdoms of Burma, building  pagodas were considered a very meritous act.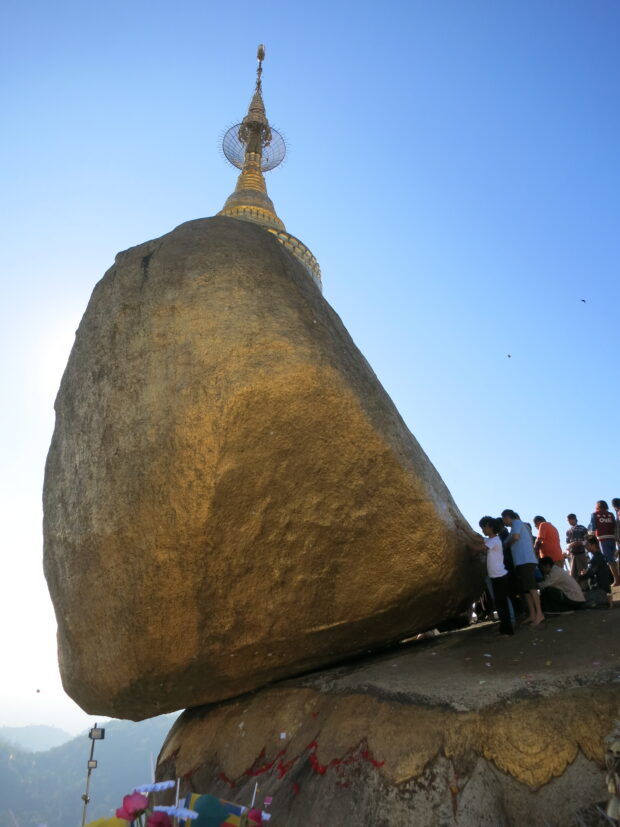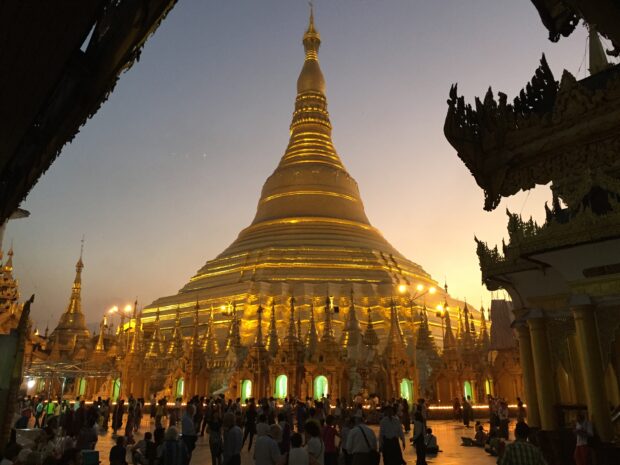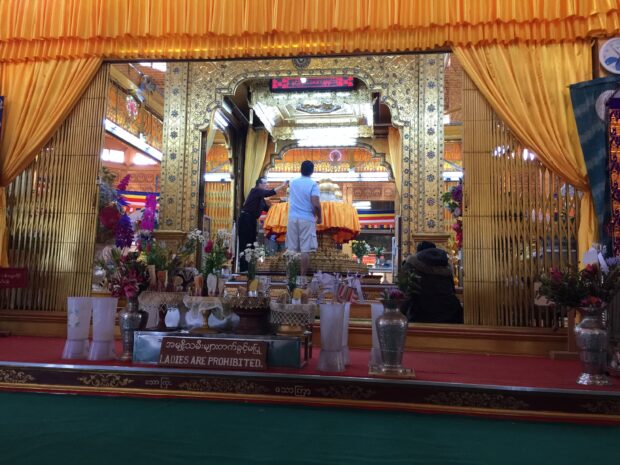 I marvel at the sight of the temples, the devotion and respect the people show there.     Another show of devotion is to lay gold leaf on the Buddha statues in the inner shrine, and I was so ready to do this…  Only to discover that women were not allowed to enter the inner shrine to approach the Buddha.
This one rule lifted the veil off my eyes and I started to see the reality that women lived here.
The one solace I had was believing that women in Burma had the same opportunities as the men.   The mindset that prevents a woman from approaching a "Buddha statue" in a shrine to show her devotion and earn merit by applying gold leaf on it,  and encourages the idea that a woman can certainly sweep the Pagoda floor to show her devotion and gain merits was a disappointing realization.
But I also discovered on the trip how important and close families and extended families were,  and how the Burmese revered and respected their elders.  The devotion and care they showed their elders was so amazing.   Yet, I also saw that women had to work much harder and smarter then men to get ahead which isn't so different from here.   The trip brought me closer to my family and it filled my heart with love.   I do feel more complete and whole: however, feeling quite distressed at the current situation there.
Process… The story needs a rewrite. This is definitely a first draft! In the rewrite I would perhaps write in the 3rd person.
It could perhaps start out like:
As she waited there patiently for her turn to come, she wondered how she got here….