Week 1:
It's both surprising and a bit wistful that my journey at IDM nears an end, because I feel like there are still so many avenues in XR development to explore.  The way we work, live our lives,  entertain ourselves, approach well-being, communicate with one another,  and reflect on eco and socio – political perspectives are directly related to the technologies driving digital mediums. The impact is far-reaching. Everyone is in some way or another affected by these technologies even if unaware of  their existence.
I was inspired and excited as we explored our class syllabus. It was "full circle".  I took Virtual Production when it was offered by the RLab during the pandemic. It just skimmed the surface and piqued my interest. After a year and a half of IDM behind me (Thanks to TJB and the RLab), I begin to lay a path towards the possibilities that lay ahead.  The other class I am taking this semester is Virtual Enhancement (from the roster of indispensable class choices at Tandon) which seems to synthesize nicely with Virtual Production.  Yet technology moves rapidly where skills, techniques and methods deprecate without much warning.
But one concept has driven human societies since the dawn of our existence: The Story. It's the Story that inspires no matter how it is presented. Yet there are random and systematic factors that determine how well the Story takes hold and who it takes hold of: Timing, The Messenger, The Message, Repetition, and Dissemination.
Off subject, I am though a little perplexed at how I can possibly integrate Virtual Production into my thesis topic: Digital Aids to assist Brief Interventions for Adjustment Disorders. Narrowed down to what aspect and demographic? To my dismay…  I am still researching.
Assignment 1 ———————————>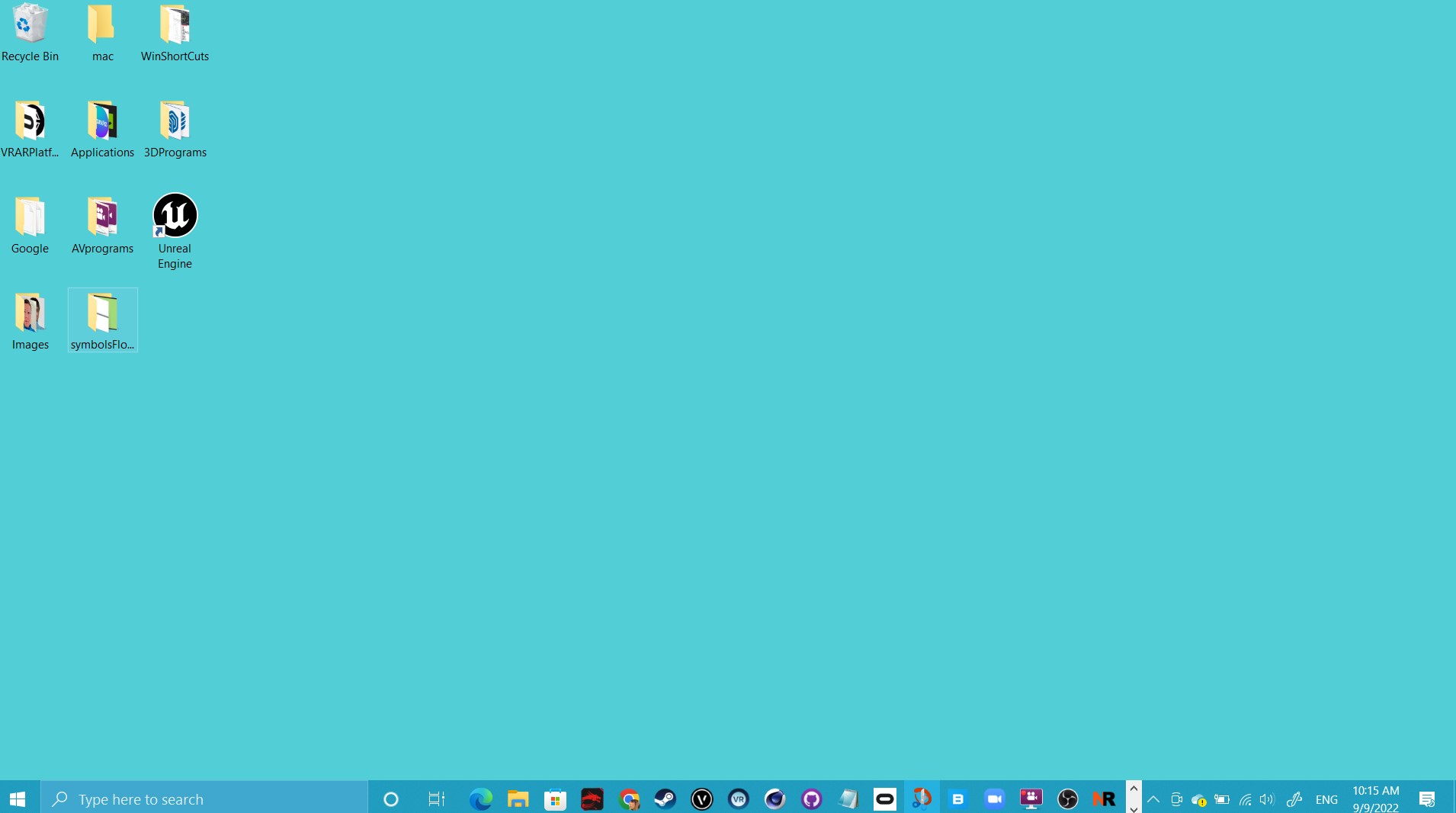 Installed UE 5…. attempted to migrate over project created in 3D Cinema made in 4.27 and with Lumens activated… I am in a pickle. Found myself unable to install version UE 5.02 – I installed 5.03 – which is the version I need to be able to use my spacemouse. I hope 3DConnexion updates the firmware to include UE 5.03 soon!.
Hopefully with a bit more time I can get it updated and working. I was surprised how long it took to get the shaders to initially compile. UE5 has made the interface a bit easier and renders are so crisp.
I also installed C4D 2023 and ZBrush … cannot wait to test them out.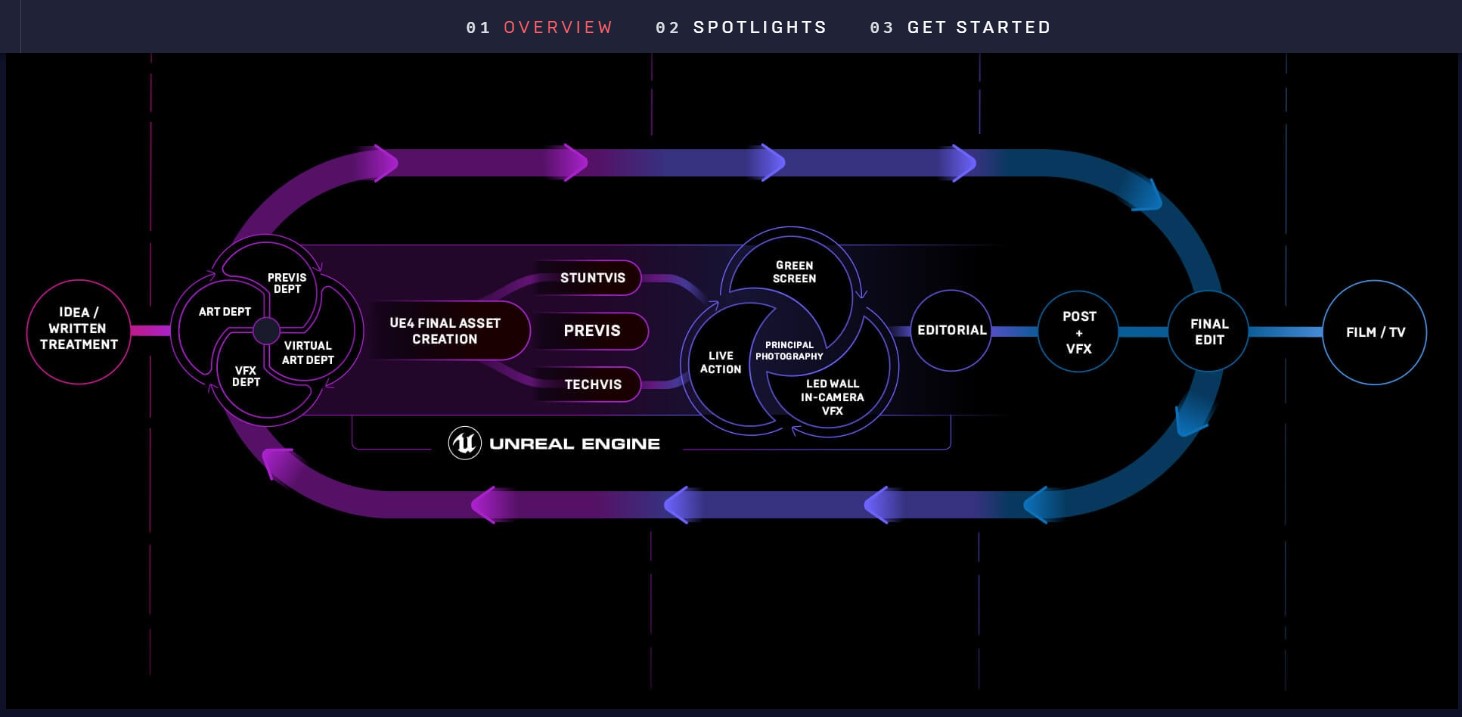 I want to continue telling stories by transitioning into creating engaging immersive interactive stories. Stories that can arouse us to believe in unabridged futures.  It's so tempting to buy into the hype which is what I had been doing in the past… every dollar swaying my subconsciousness into numbness.  I hope to find a path that allows me to do both… help create entertaining immersive stories that teach us about ourselves and  "pay the bills".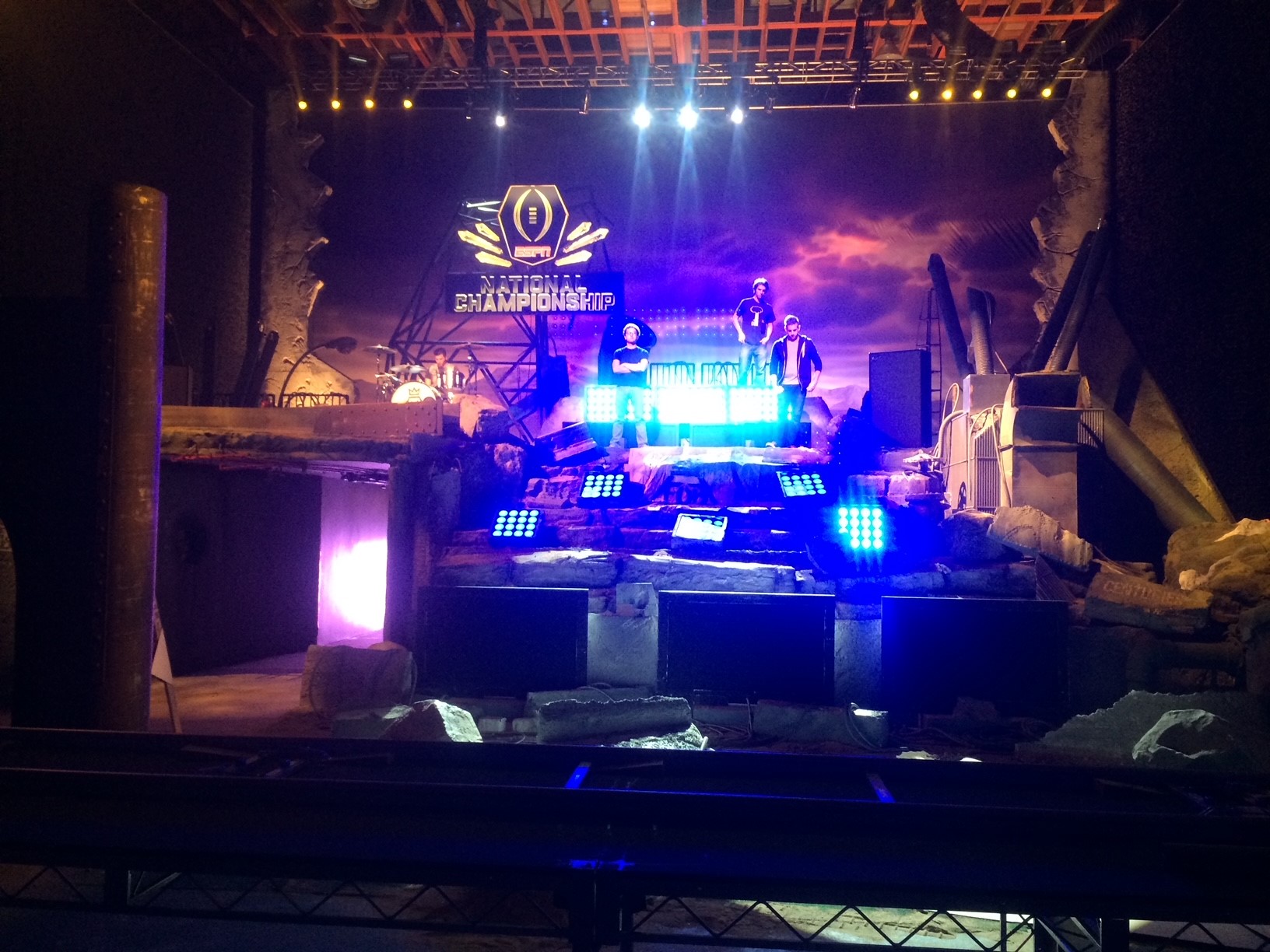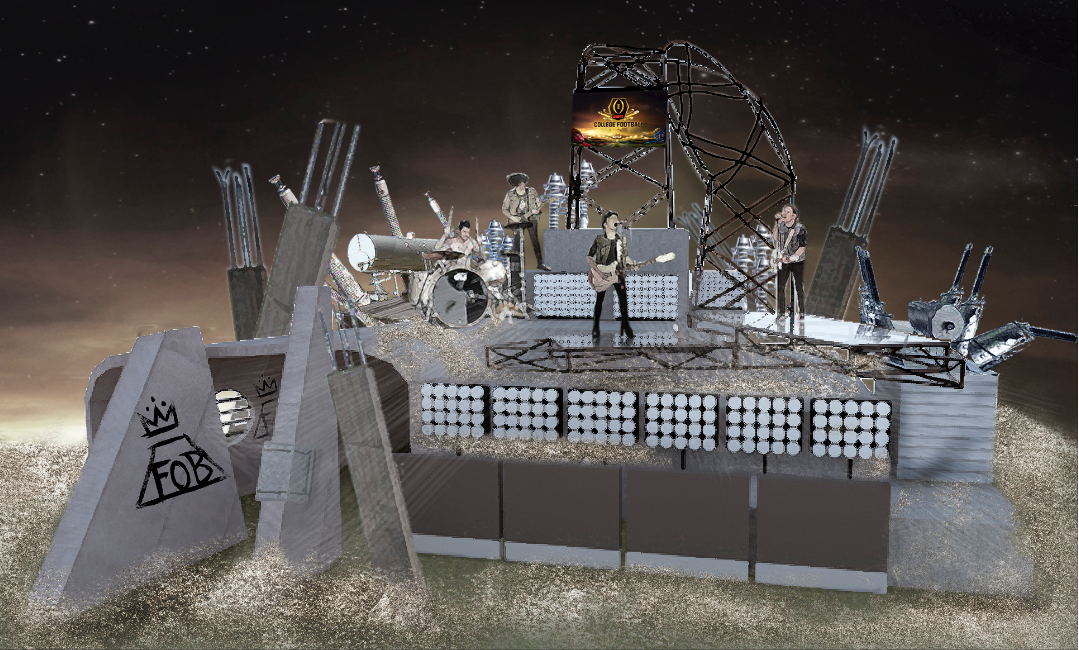 Art Direction/Set Designer: Fall Out Boys set for ESPN inaugural College Football Playoff. Production Designer R. Jattan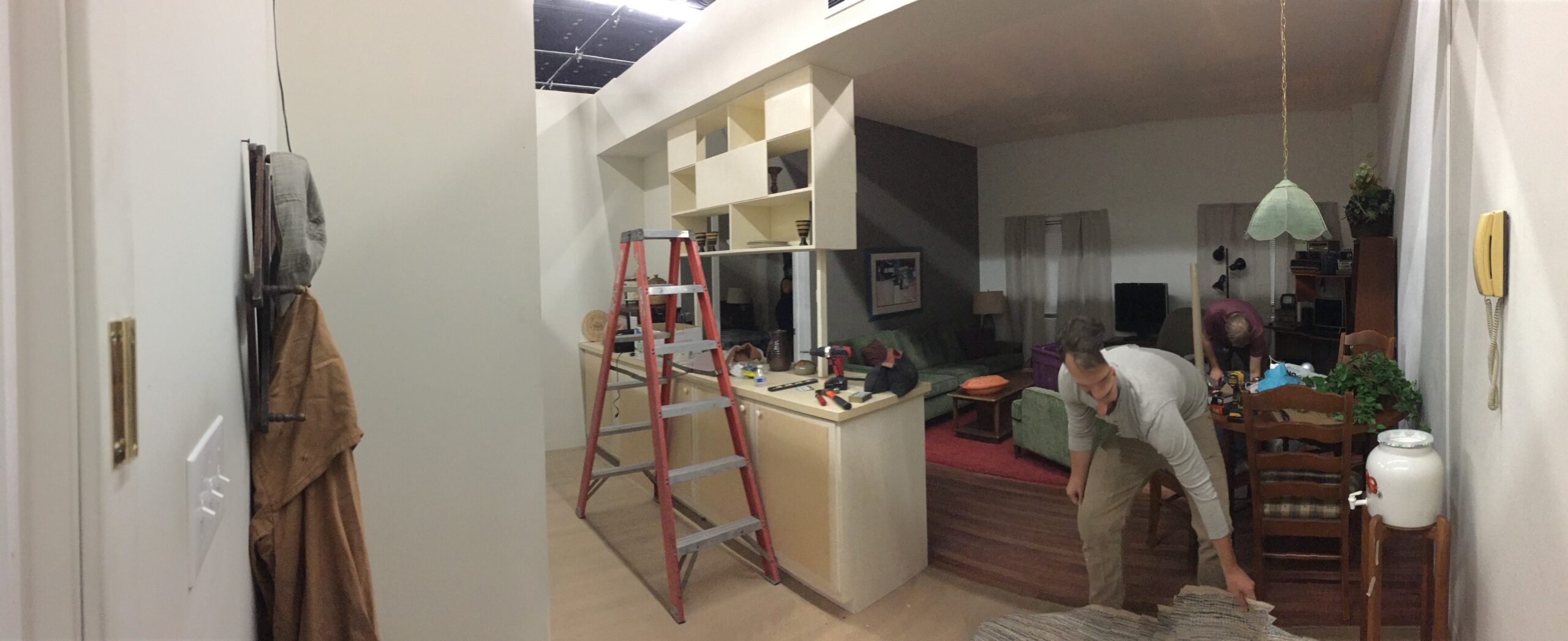 Art Direction/Set Designer: 1BR. Production Designer R. Jattan